Effective advocacy begins with cultivating a close working relationship with each client.
Our attorneys, with over 50 years of combined legal experience, have worked hard to develop a strong reputation in the community and take their responsibilities to our clients and the practice of law seriously.
We are a full-service business law firm which includes the formation of new entities and resolving day-to-day legal challenges.
We have extensive experience in real estate transactions involving either commercial or residential properties.
We advise and assist clients with their comprehensive estate planning, probate and business succession needs.
We represent guardians and wards in probate court proceedings, establish guardianship of a minor child or an adult who can no longer care for themselves.
Helping Businesses, Business Owners, Individuals And Families Throughout Texas
At Starr Law Firm, we pride ourselves on the relationships we develop with our clients. We are dedicated to creating a lasting partnership with you, so that you have a team of lawyers who have intimate knowledge of your situation to consult with when legal issues or questions arise. When you work with us, you will talk directly to a legal team that understands the particular legal situation you need to address.
No matter how difficult or complex the particular legal issue or problem you are facing, you will feel comfortable knowing you have a law firm you can trust to guide you through the process efficiently and into a more positive place.
About Us
A family-owned law firm with more than 50 years of combined legal experience building strategies that work for you, your family and your business.  Our attorneys have worked hard to develop a strong, positive reputation in the community and take their responsibilities to our clients and the practice of law seriously.
When you consult with our firm for legal guidance, our lawyers will work directly with you to identify and address your specific legal issues or problems. Together we will develop a plan that not only accomplishes your current objectives but also puts you in a position to effectively address issues that may arise in the future. Whether you need help with your business, a real estate transaction or to prepare a comprehensive estate plan, we are well-suited to help you realize your goals and protect what is most important to you.
Our Attorneys in Plano, TX
Laura Starr
Managing Shareholder
Bert Starr
Managing Shareholder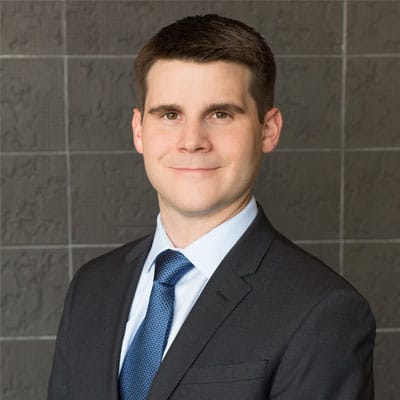 Michael Presbitero III
Attorney At Law
Testimonials
My wife and I completed our Wills in 1991. In the 31-year intervening period, we gained three grandsons, one of whom is a special needs person, and we very recently lost our only son. We decided that we needed to create a Living Trust for our family while updating both our Wills. We identified three law firms specializing in Estate Planning and thoroughly researched each firm. We decided on the Starr Law Firm and interviewed their senior partner, Bert Starr. The law firm had a particular strength in writing Special Needs Trusts which was important to us. In the middle of the project, I had a medical emergency and they worked with us without any pressure and even offered to accommodate us in any way possible. The end result was an Estate Plan that was very comprehensive, very thorough, and it met our expectations entirely. My wife and I are very happy with our choice of the Starr Law Firm and would recommend the firm without hesitation.
– An Estate Planning Client
Testimonials
Bert Starr has a record breaking amount of estate planning expertise. He is extremely professional and able to work quickly and excellently even under severe time pressures. What more could you desire in an estate planning attorney?
– James Bell
Testimonials
"We moved from another state with a revocable trust which was drawn almost a decade ago. In establishing a financial relationship locally, we were given a few names of attorneys who could update our trust. We choose Starr Law Firm and reached Laura upon calling the office. We had an initial conference call with Laura and Bert, finding both to be thorough, knowledgeable and friendly. We have attorneys in our family (in other states) and we deal with many through our company dealings. Laura and Bert answered our questions with skill. They worked with our schedule since we had to travel back to take care of work related issues, but most of the paperwork could be handled by email. Mike in their office is also very helpful, which is an added plus. Everything was explained in depth, they made sure we were comfortable with the way the trust is structured and we know we can call with any further questions. This is the second time we have worked with trust attorneys, in two states. This process was far more streamlined and our document signing was as expedient as could be. They are also very attune to the concern for public health, so they went out of their way to make sure we knew what their Covid safety practices are. This was something we needed to do before tackling other things involved in moving, but now we are confident knowing our estate planning has been updated, which frees us up for the next steps in our lives. We highly recommend Starr Law Firm's services and look forward to referring them to others."
-Estate Planning Client
Testimonials
"I recently had the pleasure of working with attorney Laura Starr on my estate planning. The determination of needs process was thorough and efficient. She courteously answered all of my questions and concerns. The documents were prepared in the agreed-upon time and executed in her office. Overall the experience was very positive. I feel confident that her recommendations and legal expertise has provided me with the best estate plan possible. "
-J.W., Former Client
Testimonials
"Very professional and friendly
We had our estate documents prepared by Laura. Despite being a young attorney, one may think she has no experience. My experience with her is the contrary. She was very approachable and answered all the questions we had and had a lot of suggestions. She came accross very professional yet friendly.
Highly recommend her!"
-K.L., Former Client
Testimonials
Bert and Laura Starr have been providing me quality trust and estate plans for two decades. They have worked with me to make needed adjustments in my plans as my life circumstances have changed over the years. My parents also utilized their skills in developing their own trust and estate plans. When each of them died over the last two years, the plans and documents put into place by Starr Law Firm made a very difficult time go remarkably smoothly. They also greatly helped in handling things that made my life easier, which was much appreciated while I was going through such a trying time. Bert Starr is an expert in tax law. I highly recommend Starr Law Firm for your estate planning and related needs.
Chip H.
The Latest From The Starr Blog
In 2018, at age 76, Aretha Franklin passed away. It was initially believed that she had not...
read more
CALL FOR TAILORED ADVICE
To speak with a lawyer and learn how we can assist you, call our office at 972-633-2588.
A proactive approach can help you ensure that you have a plan to address specific legal issues you may encounter. We can help you take action to protect your family, business and assets against challenges that may arise in the future.
Our Location
Starr Law Firm, P.C. 
3108 Midway Road
Suite 101
Plano, TX 75093
Phone: 972-633-2588
Fax: 972-767-4932
Mailing Address:
P.O. Box 261034
Plano, Texas 75026